Natural Sciences tutors in Gauteng
Personalized Tutoring
Natural Sciences lessons for online or at home learning in Gauteng
Natural Sciences tutors in Gauteng near you
Miriam M
Bezuidenhout Valley
Miriam M
Bezuidenhout Valley, Johannesburg
Teaches: French, Chemistry, Statistics, Mentoring, English Language, Mathematics, Natural Sciences, Physics, Pure Maths, Biology
Available for Natural Sciences lessons in Gauteng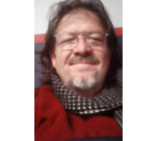 Morkel C
Rietondale, Pretoria
I have a bachelor's in horticulture and soil science, with an honors in souls science as well as a MBA. I ran companies, have been on boards while pursuing a freelance career in music as well as tutoring university subjects like stats, business management, management accounting and economics.. I also conduct orchestras on all levels as well as playing the violin and viola. I am a mature gentleman with a young family. My 2 youngest are 5 and 7 respectively and my oldest 2 are 30 and 32. I have successfully tutored students on all levels previously. Tutoring is a 2 way commitment. Not a quick fix.
Teaches: Horticulture, Agriculture, International Business, Economics, Business Management, Chemistry, General Maths & Science, Violin, Natural Sciences, Biology, Music Performance, Music Theory, Geography
Available for Natural Sciences lessons in Gauteng
Jacques P
Hatfield, Pretoria
Teaches: Mechanics, Computer Science, Mathematics, Natural Sciences, Physics, Afrikaans, Geography, English Language and Literature
Available for Natural Sciences lessons in Gauteng
Monique L
Boardwalk Meander
Richard v
Weltevredenpark
Bernice F
Faerie Glen, Pretoria
I have a passion for children and animals. I'm a friendly, bubbly and reliable person,who always puts others before me. I am very family orientated so family and friends are important to me. My interests are the outdoors, photography, hiking, fashion and science.
Teaches: Chemistry, Art, Natural Sciences, History, English Language and Literature, Physics, Biology, Business Studies, Mathematics
Available for Natural Sciences lessons in Gauteng
Other subjects offered in Gauteng
Find Natural Sciences tutors near Gauteng