Natural Sciences tutors in Johannesburg
Personalized Tutoring
Natural Sciences lessons for online or at home learning in Johannesburg
Natural Sciences tutors in Johannesburg near you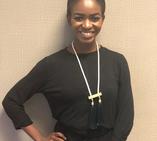 Lesego M
Waverley, Johannesburg
As with mathematics, I am a physics major graduate and have worked in an environment that required the practical application of what I learned during my academic course. Since I was young, I have loved science, spending my afternoons watching programmers like "The Atom" in the history channel. I am very passionate about the physical sciences and am passionate about sharing my knowledge and understanding.
Teaches: Numeracy, Natural Sciences, Physics, Physical Science, Chemistry, Science, Mathematics, Calculus, Algebra, English Language and Literature
Available for Natural Sciences lessons in Johannesburg
Chandni M
Auckland Park, Johannesburg
My bachelor of science degree is a combined major of biochemistry, advanced cell biology, and physiology. I have a high level of understanding of science and I am currently a teaching assistant in Wits, which assists undergraduate students during practical sessions involving the teaching of theory, demonstration of techniques, and marking work including scientific assignments and essays. I am able to extend my teaching to high school students, primary school students, and university students.
Teaches: Physiology, Molecular and Cellular Biology, Natural Sciences, Human Biology, Chemistry, Biology, Science
Available for Natural Sciences lessons in Johannesburg
Miriam M
Bezuidenhout Valley
Miriam M
Bezuidenhout Valley, Johannesburg
Teaches: French, Chemistry, Statistics, Mentoring, English Language, Mathematics, Natural Sciences, Physics, Pure Maths, Biology
Available for Natural Sciences lessons in Johannesburg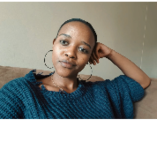 Joel m
Marshalltown, Johannesburg
Excellent communication skills, high ethics values
Teaches: Latin, Special Needs Help, Ecology and Environmental Biology, Environmental Science, Religious Studies, Natural Sciences, French, History, Geography, Philosophy
Available for Natural Sciences lessons in Johannesburg
Lutfiyah S
Kensington, Johannesburg
My passion for teaching comes from my own love for developing understanding and fostering communication, with outcome- oriented thinking forming the basis for my teaching ethos. I believe that through my teaching experiences, I can contribute to the goal of providing holistic education. I am an engaging, dynamic and professional individual, currently completing a Masters thesis at Wits University. I recently spent a year in South Korea teaching English to middle and high school learners, and I have previously tutored primary and high school learners, coached swimming part- time for four years, and acted as a teaching assistant in first- year BSc courses at Wits University, where I was responsible for identifying learning gaps, conducting experiments and assessing and providing constructive feedback to students. I have honed and developed my ability to communicate effectively with learners of all ages, mastered the classroom management and administration necessary to execute lessons smoothly, and developed my planning skills to cater for meeting the learning objectives of learners at multiple levels.
Teaches: English skills, Media Studies, General Science, 11+ (general), Biology, Environmental Science, Ecology and Environmental Biology, General Maths & Science, Natural Sciences, Human Biology, Physiology, Health and fitness, History, Afrikaans, TEFL, English as a foreign Language
Available for Natural Sciences lessons in Johannesburg
Other subjects offered in Johannesburg
Find Natural Sciences tutors near Johannesburg