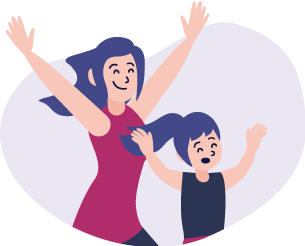 Anxiety. This topic has been on our hearts for a while now, as the pressures felt by the youth and students of all ages are increasing every year.
What can we as parents do, to not only understand our children and teens, but to equip them with the tools to deal with the pressures that they are facing in their everyday youthful lives?
How do we go about handling this, while teaching our children that there is nothing 'wrong' with them; feeling anxious and having emotions is normal and in fact, makes them better for it. Anxiety has nothing to do with your character and how strong you are, it effects the most confident, strong people in the world.
Anxiety can affect anyone. Young, old, male, female, we all experience it to a certain extent in our lives. How we deal with it is what makes the difference.
We have compiled this in-depth guide or 'handbook' to help you, as parents, to understand exactly what your child or teen is going through and how to encourage and strengthen them in order to turn their worries into wins.
Let's dive right in.