Natural Sciences tutors in Centurion
Personalized Tutoring Near You
Natural Sciences lessons for online or at home learning in Centurion
Natural Sciences tutors in Centurion near you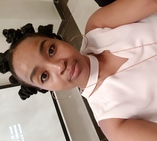 Abigail R
Lyttelton Manor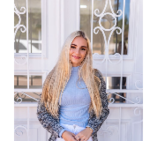 Natalie N
Centurion Golf Estate
Natalie N
Centurion Golf Estate, Centurion
I studied a bachelor of science. I have a great understanding of science in general and would love to help you be able to understand it. I'll explain in many ways until you understand. I will give you my details and I can help you whenever. I promise I'll help you do your best.
Teaches: Mathematics, English Language and Literature, Pure Maths, Math, General Science, English Language, Biochemistry, Physiology, Molecular and Cellular Biology, Primary School, Natural Sciences
Available for Natural Sciences lessons in Centurion
Daventha G
Brakfontein 399-Jr
Ulrich Kyungu M
Lyttelton Manor
Ulrich Kyungu M
Lyttelton Manor, Centurion
As a PhD candidate in Agriculture, with a strong background in science subjects, life sciences and research, tutoring and teaching experience, I am able to improve any student having difficulties in mathematics, physics, life sciences, research methodology, Bio-statistics, Dissertation writing...
Teaches: Pure Maths, Natural Sciences, French
Available for Natural Sciences lessons in Centurion
Other subjects offered in Centurion
Find Natural Sciences tutors near Centurion