English Literature tutors near me
Personalized Tutoring
English Literature lessons for online or at home learning in South Africa
English Literature tutors in South Africa near you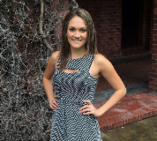 Amy v
Rosebank, Cape Town
Matrictulated with over 90% for English. Very passionate to teach for all ages.I have a good grasp of the English language and I am a patient and knowledgeable teacher. I have fun, creative ways of making sure concepts are easily understood.
Teaches: English Language and Literature, Biology, English, History, Mathematics, Writing, Human Biology, English Literature, Afrikaans, Vocabulary
Available for English Literature lessons in South Africa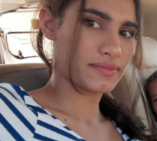 Tarien V
Kempton Park, Kempton Park
Please contact in order to schedule times Love teaching languages (english and afrikaans), music (theory and practical vocal or piano), hospitality studies and will be able to help in math literacy . Graduated Matric at the Afrikaanse Hoer Meisieskool Pretoria in 2015
Teaches: Journalism and writing, Home Economics, Drama, Music, Music Performance, Music Theory, Volunteer tutoring, English Literature, English Language, Primary School, Afrikaans
Available for English Literature lessons in South Africa
Kaylin S
Florida Park, Roodepoort
I am an ambitious woman, passionate about learning and living. I am compassionate, sociable and relate to others easily. My interests lie in the arts: literature, film, music, visiual art and theater.
Teaches: Drama, History of Art, English Literature, English Language and Literature, English skills
Available for English Literature lessons in South Africa
Teaches: Ancient History, Classics, Modern History, Physical Geography, Human Geography, English Literature, English Language and Literature, Biology, Geography, Verbal Reasoning, English skills, English Language, Law
Available for English Literature lessons in South Africa
Other subjects offered in South Africa
Find English Literature tutors near South Africa