English Literature tutors in Western Cape
Personalized Tutoring
English Literature lessons for online or at home learning in Western Cape
English Literature tutors in Western Cape near you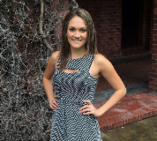 Amy v
Rosebank, Cape Town
Matrictulated with over 90% for English. Very passionate to teach for all ages.I have a good grasp of the English language and I am a patient and knowledgeable teacher. I have fun, creative ways of making sure concepts are easily understood.
Teaches: English Language and Literature, Biology, English, History, Mathematics, Writing, Human Biology, English Literature, Afrikaans, Vocabulary
Available for English Literature lessons in Western Cape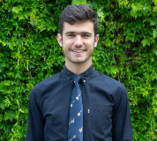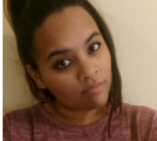 Joanna R
Rosebank, Cape Town
I am currently a 2nd year student at the University of Cape Town, studying a BSC in Speech-Language Pathology. I matriculated from Epworth Independent High School (KZN) in 2014 and took a gap year in 2015 where I worked as a teachers' assistant at a private school in England and travelled through Europe. In November, 2015, I worked as a child practitioner in a private nursery school in England, UK. I am a patient, encouraging and enthusiastic person who is passionate about helping and working with people.
Teaches: Linguistics, Drama, Human Biology, Pure Maths, Psychology, English skills, English Literature, English Language, Natural Sciences, Numeracy, English Language and Literature, Afrikaans, Biology, Geography
Available for English Literature lessons in Western Cape
Jocelyn T
Plumstead, Cape Town
I am a 25 year old female residing in the Southern Suburbs in Cape Town. I hold an Honour's degree in Psychology and I am a Registered Psychometrist. I hope to become a Counseling Psychologist specializing in the area of children and development. I place high value on education and thoroughly enjoy assisting others to learn. As well as Psychology, I love the English language. I am passionate, enthusiastic, energetic and reliable.
Teaches: Statistics, Study Skills, Verbal Reasoning, Psychology, English Literature, English Language, Media Studies, English skills
Available for English Literature lessons in Western Cape
Other subjects offered in Western Cape
Find English Literature tutors near Western Cape