Our private tutors in Sandton near you
Stephen v
Illovo, Sandton
I recently completed my honours in archaeology and I'm currently working as a research assistant at the University of Witwatersrand. My main interests are biology, botany, archaeology, writing and hiking.
Teaches: Archaeology and Anthropology, Archaeology, Geography, Study Skills, Natural Sciences, Biology, Anthropology, English Language
Available for lessons in Sandton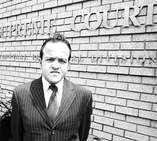 Carmen O
Fourways, Sandton
Teaches: Interior Design, Drama, Art, English Literature, Photography, English Language, English Language and Literature, Business Management
Available for lessons in Sandton
Kirstin M
Illovo, Sandton
I am a 23 year old female who currently lives in Illovo and studies at the University of Pretoria. I have a BSc Food Science degree from the University of Stellenbosch, and am now in my 2nd year of studying Dietetics at the University of Pretoria. I have experience in the fields of mathematics, physics, chemistry, and biology.
Teaches: Chemistry, General Maths & Science, Microbiology, Biology, Human Biology, Physiology, Biochemistry, Mentoring, Natural Sciences, Physics, Mathematics
Available for lessons in Sandton
100% Tutor Match Guarantee or Money Back
At Turtlejar Tutoring, we're committed to connecting you to the best possible Sandton tutor that will allow you to achieve your desired short and long term goals.
Subjects offered in Sandton