Drama tutors in Pretoria
Personalized Tutoring
Drama lessons for online or at home learning in Pretoria
Drama tutors in Pretoria near you
Joanne A
Arcadia, Pretoria
I did Dramatic Arts all throughout my school career, from a young age until Matric. I performed multiple times in the Pierneef Theatre in Pretoria for both school and professional productions. I received a distinction for Dramatic Arts in Matric. I am confident, charismatic and outgoing. I will be able to guide any student who is struggling in this field.
Teaches: Study Skills, Drama, Primary School, Mathematics Literacy, Afrikaans, English as a foreign Language, Swimming Lessons, English Language and Literature, Writing, Vocabulary, English Literature
Available for Drama lessons in Pretoria
Nompumelelo M
Nellmapius, Pretoria
21 year old, Business Women, Friendliest Person on Planet Earth. Love kids. Hard-worker and love seeing people happy.
Teaches: Zulu, Journalism and writing, Drama, Media Studies, Advertising and public relations, Art, Volunteer tutoring, English Language, Numeracy, Primary School, Business Studies
Available for Drama lessons in Pretoria
Nadine J
Eersterust, Pretoria
Teaches: Drama, Dance, Geography, Primary School, Natural Sciences, Religious Studies, Music Theory, Special Needs Help, Afrikaans, GCSE (general), Mathematics, History, English Language and Literature
Available for Drama lessons in Pretoria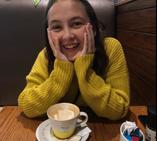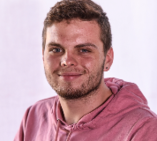 Other subjects offered in Pretoria
Find Drama tutors near Pretoria