Drama tutors in Gauteng
Personalized Tutoring
Drama lessons for online or at home learning in Gauteng
Drama tutors in Gauteng near you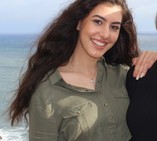 Donita D
Glen marais, Kempton Park
As a dramatic arts matriculant and a lover of all things drama, I am right here to help you summarize and understand all those plays and plan out all those essays I know you have waiting for you! Drama is a subject that with diligence and hard work can bring up the average on your report card!
Teaches: Microsoft Excel, Drama, Primary School, Economics, General Maths & Science, Mathematics Literacy, Pure Maths, Trigonometry, Statistics, Mathematics
Available for Drama lessons in Gauteng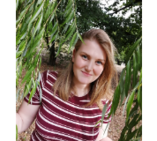 Hannah B
Greenside, Randburg
I excelled in Dramatic Arts in Highschool, participating in all the school's major productions and receiving an average of 96% for Dramatic arts Practical and Theoretical(The highest in the country was 97%). I was appointed Head of Culture for my school as a result of my Drama achievements and received full colours for Drama. I am also currently studying a BA in Dramatic Arts at Wits University. Thus I feel I am the perfect tutor for Drama.
Teaches: Drama, Art, English Language, Afrikaans, English Language and Literature, Grammar, English, Writing, English Literature
Available for Drama lessons in Gauteng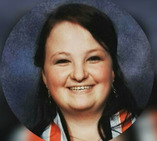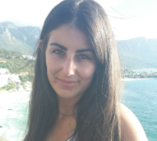 Lindsey K
Highlands North
Tarien V
Kempton Park, Kempton Park
Please contact in order to schedule times Love teaching languages (english and afrikaans), music (theory and practical vocal or piano), hospitality studies and will be able to help in math literacy . Graduated Matric at the Afrikaanse Hoer Meisieskool Pretoria in 2015
Teaches: Journalism and writing, Home Economics, Drama, Music, Music Performance, Music Theory, Volunteer tutoring, English Literature, English Language, Primary School, Afrikaans
Available for Drama lessons in Gauteng
Kaylin S
Florida Park, Roodepoort
I am an ambitious woman, passionate about learning and living. I am compassionate, sociable and relate to others easily. My interests lie in the arts: literature, film, music, visiual art and theater.
Teaches: Drama, History of Art, English Literature, English Language and Literature, English skills
Available for Drama lessons in Gauteng
Other subjects offered in Gauteng
Find Drama tutors near Gauteng