Chemistry tutors in Pretoria
Personalized Tutoring
Chemistry lessons for online or at home learning in Pretoria
Chemistry tutors in Pretoria near you
Phuluso M
Sunnyside, Pretoria
Chemistry and Biology go hand in hand. As a Genetics major in Varsity, I've had to study Chemistry extensively and have a core understanding of the subject. I achieved excellent high school results for it and have three years tutoring experience.
Teaches: Study Skills, Molecular and Cellular Biology, English Language, Primary School, Natural Sciences, Physical Science, Chemistry, Biology, Calculus, Pure Maths, Math, English, Writing, English Literature
Available for Chemistry lessons in Pretoria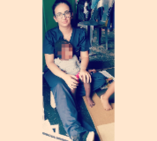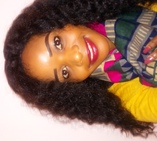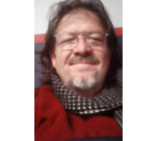 Morkel C
Rietondale, Pretoria
I have a bachelor's in horticulture and soil science, with an honors in souls science as well as a MBA. I ran companies, have been on boards while pursuing a freelance career in music as well as tutoring university subjects like stats, business management, management accounting and economics.. I also conduct orchestras on all levels as well as playing the violin and viola. I am a mature gentleman with a young family. My 2 youngest are 5 and 7 respectively and my oldest 2 are 30 and 32. I have successfully tutored students on all levels previously. Tutoring is a 2 way commitment. Not a quick fix.
Teaches: Horticulture, Agriculture, International Business, Economics, Business Management, Chemistry, General Maths & Science, Violin, Natural Sciences, Biology, Music Performance, Music Theory, Geography
Available for Chemistry lessons in Pretoria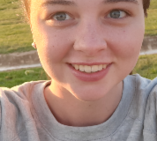 Cheris O
Equestria, Pretoria
I am currently in my final year of studying BEng Industrial at the University of Pretoria. I am a hard-working, motivational extrovert. I am a patient person and matriculated with 7 distinctions and an overall average of 87%. I am an open and approachable person and won't think twice about walking the extra mile for someone who deserves it.
Teaches: General Science, Home Economics, Chemistry, Volunteer tutoring, English Language and Literature, Physics, Afrikaans, Business Studies, Mathematics
Available for Chemistry lessons in Pretoria
Subjects related to Chemistry in Pretoria
Find Chemistry tutors near Pretoria