Chemistry tutors in Pretoria
Personalized Tutoring
Chemistry lessons for online or at home learning in Pretoria
Chemistry tutors in Pretoria near you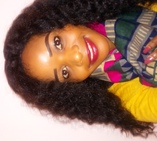 Morkel C
Rietondale, Pretoria
I have been involved in music for 40 years and have started string orchestras and youth orchestras all over Gauteng, including the traditional townships. I am a member of the gauteng Philharmonic Orchestra and was tutti extra for the JPO for 9 years before they stopped operating. I lead the Viola section of Pro Musica for 6 years. I was member of PACOFS Symphony, Operette and Opera orchestras during my student years and led the violas in the musicals I play viola and violin professionally and perform on both instruments regularly in chamber music concerts all over Gauteng and Mpumalanga.
Teaches: Economics, Music Theory, Violin, Geography, Chemistry, Biology, Natural Sciences, Business Management, International Business, Music Performance, Agriculture, Horticulture, General Maths & Science
Available for Chemistry lessons in Pretoria
Cheris O
Hatfield, Pretoria
I am currently studying BEng Chemistry at the University of Pretoria. I am a hard-working, motivational extrovert. I am a patient person and matriculated with 7 distinctions and an overall average of 87%. I am an open and approachable person and won't think twice about walking the extra mile for someone who deserves it.
Teaches: Business Studies, Chemistry, Mathematics, Afrikaans, Physics, General Science, Volunteer tutoring, English Language and Literature, Home Economics
Available for Chemistry lessons in Pretoria
Reinhardt E
Hatfield, Pretoria
Computer science student
Teaches: Computer Science, Chemistry, Biology, Mathematics, Afrikaans, English Language, Business Management, Sport and Physical Education, Further Maths, Pure Maths
Available for Chemistry lessons in Pretoria
Bernice F
Faerie Glen, Pretoria
I have a passion for children and animals. I'm a friendly, bubbly and reliable person,who always puts others before me. I am very family orientated so family and friends are important to me. My interests are the outdoors, photography, hiking, fashion and science.
Teaches: Business Studies, History, Chemistry, Biology, Mathematics, Physics, Natural Sciences, English Language and Literature, Art
Available for Chemistry lessons in Pretoria
Subjects related to Chemistry in Pretoria
Find Chemistry tutors near Pretoria