Molecular and Cellular Biology tutors in Gauteng
Personalized Tutoring Near You
Molecular and Cellular Biology lessons for online or at home learning in Gauteng
Molecular and Cellular Biology tutors in Gauteng near you
TUMMY R
Protea Glen, Soweto
I have a good understanding of the subject and I have good background to tutor the subject both practically and theoretically. By excelling in Biology, biochemistry , biotechnology and microbiology. At tertiary level I majored in Biochemistry and Microbiology. more information during tutoring will be offered as the tutor is passionate about the subject.
Teaches: Physical Science, Microbiology, Biology, Ecology and Environmental Biology, Molecular and Cellular Biology, Biochemistry, Environmental Science, Natural Sciences, General Science
Available for Molecular and Cellular Biology lessons in Gauteng
Phuluso M
Sunnyside, Pretoria
As a Genetics major at the University of Pretoria, this has been my subject of study for almost five years now. I have both enjoyed and excelled in it with more than three years of tutoring experience. I can assure you a high standard of teaching from a biology veteran. For Varsity students, I can tutor only up to first year. (MLB 111 for Tuks students)
Teaches: Molecular and Cellular Biology, English Language, Primary School, Natural Sciences, Physical Science, Chemistry, Biology, Calculus, Pure Maths, Math, English, Writing, English Literature
Available for Molecular and Cellular Biology lessons in Gauteng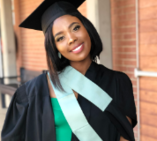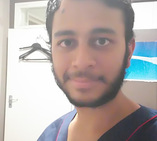 Taariq H
Franklin Roosevelt Park
Chandni M
Auckland Park, Johannesburg
My bachelor of science degree is a combined major of biochemistry, advanced cell biology, and physiology. I have a high level of understanding of science and I am currently a teaching assistant in Wits, which assists undergraduate students during practical sessions involving the teaching of theory, demonstration of techniques, and marking work including scientific assignments and essays. I am able to extend my teaching to high school students, primary school students, and university students.
Teaches: Physiology, Molecular and Cellular Biology, Natural Sciences, Human Biology, Chemistry, Biology, Science
Available for Molecular and Cellular Biology lessons in Gauteng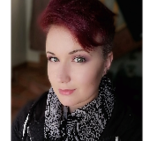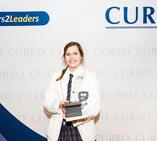 Miguel C
Waterkloof Ridge
Daventha G
Brakfontein 399-Jr
Other subjects offered in Gauteng
Find Molecular and Cellular Biology tutors near Gauteng