Molecular and Cellular Biology tutors in Johannesburg
Personalized Tutoring Near You
Molecular and Cellular Biology lessons for online or at home learning in Johannesburg
Molecular and Cellular Biology tutors in Johannesburg near you
Chandni M
Auckland Park, Johannesburg
My bachelor of science degree is a combined major of biochemistry, advanced cell biology, and physiology. I have a high level of understanding of science and I am currently a teaching assistant in Wits, which assists undergraduate students during practical sessions involving the teaching of theory, demonstration of techniques, and marking work including scientific assignments and essays. I am able to extend my teaching to high school students, primary school students, and university students.
Teaches: Physiology, Molecular and Cellular Biology, Natural Sciences, Human Biology, Chemistry, Biology, Science
Available for Molecular and Cellular Biology lessons in Johannesburg
Nelia Phuti M
Parktown, Johannesburg
I am a very friendly, enthusiastic, ambitious and career driven lady.I live and breath science,graduated with a BSc biological science in 2015, BHSc molecular medicine and haematology in 2016 and currently persueing MSc Medicine at the university of the Witwatersrand.
Teaches: Microbiology, Biology, Molecular and Cellular Biology, Biochemistry, Numeracy, Mathematics
Available for Molecular and Cellular Biology lessons in Johannesburg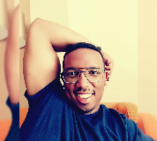 Brian K
Melville, Johannesburg
Teaches: Chemistry, Biology, Physical Science, Human Biology, Molecular and Cellular Biology, Mathematics
Available for Molecular and Cellular Biology lessons in Johannesburg
Other subjects offered in Johannesburg
Find Molecular and Cellular Biology tutors near Johannesburg