Afrikaans tutors in Centurion
Personalized Tutoring
Afrikaans lessons for online or at home learning in Centurion
Afrikaans tutors in Centurion near you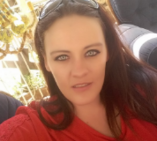 Elouise G
Centurion Central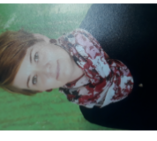 Charlotte T
Irene Security Estate
Jean v
Irene Security Estate
Jean v
Irene Security Estate, Centurion
Communications, graphic design, writingAccomplished creative professional with 10 years experience in communications, including digital communication, writing, design and training. I enjoy helping organisations translate ideas into practical brand and communication solutions that help achieve real-world goals.
Teaches: Journalism and writing, Graphic Design, Psychology, Afrikaans, English as a foreign Language, Philosophy
Available for Afrikaans lessons in Centurion
Steyn V
Amberfield Glen, Centurion
Teaches: Ancient History, Afrikaans, Modern History, English Literature, English Language and Literature, English Language
Available for Afrikaans lessons in Centurion
Claudi B
Zwartkop, Centurion
I am currently studying Educational Psychology and it would be great to gather as much teaching experience as possible. I aim to teach through interesting and fun ways that will suite the learner's study methods. I also want to improve study methods by introducing various alternative learning ways to learners.
Teaches: Education Studies, Art and Design, French, Special Needs Help, Psychology, English skills, Mentoring, Study Skills, English Language, Numeracy, English Language and Literature, Primary School, Afrikaans
Available for Afrikaans lessons in Centurion