Psychology tutors in Pretoria
Personalized Tutoring
Psychology lessons for online or at home learning in Pretoria
Psychology tutors in Pretoria near you
Nikita B
Hatfield, Pretoria
Teaches: Philosophy, English Language, Afrikaans, Biology, Psychology
Available for Psychology lessons in Pretoria
Eduard T
Wonderboom South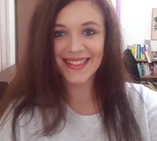 Melissa C
Equestria, Pretoria
I have a BA Honors degree in Psychology. I am currently in the process of completing my Masters degree in Psychology. I am thus highly qualified to teach any psychology modules. I passed both degrees with good marks.
Teaches: Writing, Childcare, Study Skills, Verbal Reasoning, Psychology, English skills, Biology, English Literature, Afrikaans, Mathematics Literacy
Available for Psychology lessons in Pretoria
Alexander B
Pretoria Central
Jayne d
Boardwalk Meander
Anneska N
Annlin, Pretoria
I am currently a fourth year medical student, but I already have two other degrees as well. With six years of tutoring experience under my belt, I am confident that I can successfully communicate key concepts to pupils. There is no greater pleasure than to see the smile on a pupil's face when they get their progress report and it is better than the last one.
Teaches: Biochemistry, Sport and Physical Education, Study Skills, Physiology, Statistics, Psychology, Biology, Chemistry, Afrikaans, Mathematics, Physics, English Language, Accountancy
Available for Psychology lessons in Pretoria
Other subjects offered in Pretoria
Find Psychology tutors near Pretoria