Primary School tutors near me
Personalized Tutoring
Primary School lessons for online or at home learning in South Africa
Primary School tutors in South Africa near you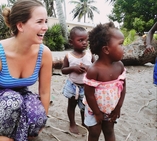 Pagiel Joshua C
Cape Town
Pagiel Joshua C
Cape Town
Completed my Bachelor of Education (B.Ed) at UNISA in 2014. Currently completing my Honours in School Management as well as a B.Th through SATS. I am a concerned Philanthropist and a dedicated teacher.
Teaches: Sport and Physical Education, Spanish, English as a foreign Language, International Business, Geography, Primary School, Religious Studies, Cambridge Applications, Education Studies, Theology, Business Studies, GCSE (general), Business Management, Economics, History, English Language
Available for Primary School lessons in South Africa
Tarien V
Kempton Park, Kempton Park
Please contact in order to schedule times Love teaching languages (english and afrikaans), music (theory and practical vocal or piano), hospitality studies and will be able to help in math literacy . Graduated Matric at the Afrikaanse Hoer Meisieskool Pretoria in 2015
Teaches: Journalism and writing, Home Economics, Drama, Music, Music Performance, Music Theory, Volunteer tutoring, English Literature, English Language, Primary School, Afrikaans
Available for Primary School lessons in South Africa
Nikita A
Mayfair West, Johannesburg
My nature is to teach and help as much as possible, imparting my knowledge and empowering everyone else to achieve their highest potentials. I love teaching, music, calligraphy, photography and dancing.
Teaches: Philosophy, Psychology and Linguistics, Volunteer tutoring, Mentoring, GCSE (general), Primary School, Sales and marketing
Available for Primary School lessons in South Africa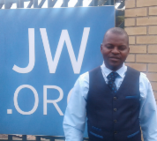 Tendai Gibson M
Sunnyside
Tendai Gibson M
Sunnyside, Pretoria
I love mathematics,and currently studying towards a Bsc degree in mathematics general
Teaches: SAT (College Admission Exam), GCSE (general), Numeracy, Primary School, General Science, Volunteer tutoring, General Maths & Science, Further Maths, Mathematics, Statistics, Pure Maths, Business Management
Available for Primary School lessons in South Africa
Other subjects offered in South Africa
Find Primary School tutors near South Africa