Writing tutors near me
Personalized Tutoring
Writing lessons for online or at home learning in South Africa
Writing tutors in South Africa near you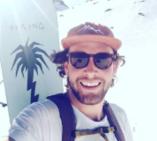 Cameron W
Herolds Bay, Herolds Bay
B.Com Hons in FAPM (UCT) Golden Key Society Member. B.Com in Finance and Economics. Honours Class Representative Extremely passionate about academics and teaching. My goal is to help you realise your potential and work on weak points as effectively as possible. I can help you break past the sections troubling you and hopefully help you find joy in the subject you are struggling with. Let me lead you through the process and ensure your success.
Teaches: Mathematics, Financial Accounting, Business Management, Managerial Accounting, TEFL, Economic and Social History, Economics, General Maths & Science, Mathematics Literacy, Further Maths, Statistics, English as a foreign Language, English Language and Literature, Writing, Business Studies
Available for Writing lessons in South Africa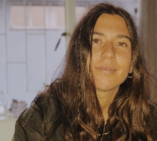 Jana S
Magalieskruin, Pretoria
I have 10 years experience teaching English as a First and Home Language. I have 6 years experience as the subject head of languages: moderating assessments and examination papers. I have completed various courses and training to keep up to date with changes in the system. I have been Head of Department of Educational Guidance for 2 years.
Teaches: Primary School, English Language, English Language and Literature, English skills, English, Grammar, Literature, Reading, Writing, Vocabulary, English Literature
Available for Writing lessons in South Africa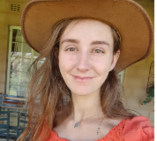 Alexis O
Bailey`s Muckleneuk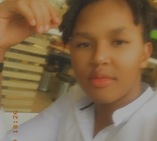 Zola Bradley T
Martindale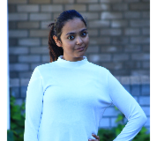 Phuluso M
Sunnyside, Pretoria
I have excelled in the subject and have more than three years tutoring experience on it as well as a published short story. My communication skills ensure that I deliver fruitful lessons from which you can be sure to grasp the important tips and tricks that go into writing.
Teaches: Study Skills, Molecular and Cellular Biology, English Language, Primary School, Natural Sciences, Physical Science, Chemistry, Biology, Calculus, Pure Maths, Math, English, Writing, English Literature
Available for Writing lessons in South Africa
Joanne A
Arcadia, Pretoria
The skill of writing can be a tough one to master when compared to speaking. Suddenly you have to consider a whole new world of things. Syntax, punctuation, formats! Writing is an important skill to have today as a lot of communication happens via social media, email or texting. Being able to communicate without tone being involved is a skill that is needed in the real world. I can offer assistance to a student who struggles with this using relevant examples and I have the patience to do so.
Teaches: Study Skills, Drama, Primary School, Mathematics Literacy, Afrikaans, English as a foreign Language, Swimming Lessons, English Language and Literature, Writing, Vocabulary, English Literature
Available for Writing lessons in South Africa
Subjects related to Writing in South Africa
Find Writing tutors near South Africa