Our private tutors in Randburg near you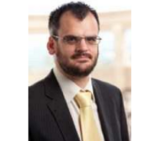 Lauren O
Bromhof, Randburg
I am hard working, friendly, helpful and adaptable. I can persevere through challenging circumstances and work well under pressure. I like to constantly be busy. my HOBBIES/INTERESTS are Gym, friends, outdoors, children, socializing, meeting new people, and helping others obtain their possible best.
Teaches: Mathematics, English Language and Literature, Art, History of Art, Primary School, Education Studies
Available for lessons in Randburg
Jean M
Newlands, Randburg
Teaches: Mathematics, Accountancy, English Language, Primary School, GCSE (general), Cambridge Applications
Available for lessons in Randburg
100% Tutor Match Guarantee or Money Back
At Turtlejar Tutoring, we're committed to connecting you to the best possible Randburg tutor that will allow you to achieve your desired short and long term goals.
Subjects offered in Randburg
Tutors in Randburg