Biology tutors in Randburg
Personalized Tutoring
Biology lessons for online or at home learning in Randburg
Biology tutors in Randburg near you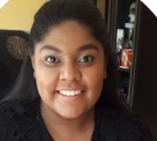 Kausar R
Blackheath, Randburg
Teaches: General Science, English Language, Biology, Biochemistry, Mathematics
Available for Biology lessons in Randburg
Gerlinde W
Bordeaux, Randburg
I am a fluent French and German speaker, with a passion for languages and natural sciences.
Teaches: Physical Geography, Human Geography, Geography, Ecology and Environmental Biology, Environmental Science, French, German, Biology, English Language
Available for Biology lessons in Randburg
Jessica M
Northcliff, Randburg
I have my own transport and consider myself to be punctual. I have also received training in first aid. I am a third year student studying Education at the University of Pretoria. I am patient and friendly and love working with children.
Teaches: Volunteer tutoring, Drama, Education Studies, Music Theory, Music, English Language and Literature, Study Skills, Biology, Psychology, English skills
Available for Biology lessons in Randburg
Subjects related to Biology in Randburg