French tutors in Randburg
Personalized Tutoring
French lessons for online or at home learning in Randburg
French tutors in Randburg near you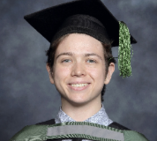 Ivor S
Northcliff, Randburg
I took French to a third year level at UP and I have tutored French privately for several years to a variety of levels, mainly beginner and intermediate. It is one of my home languages and I was the top third year student in French.
Teaches: Guitar, Biochemistry, Biology, Science, English, Piano, Music Theory, Chemistry, French
Available for French lessons in Randburg
Amour Dorick K
Windsor West
Gerlinde W
Bordeaux, Randburg
I am a fluent French and German speaker, with a passion for languages and natural sciences.
Teaches: Physical Geography, Human Geography, Geography, Ecology and Environmental Biology, Environmental Science, French, German, Biology, English Language
Available for French lessons in Randburg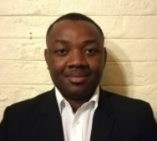 Gires Kibwana F
Blairgowrie
Subjects related to French in Randburg
Find French tutors near Randburg