Geography tutors in Randburg
Personalized Tutoring
Geography lessons for online or at home learning in Randburg
Geography tutors in Randburg near you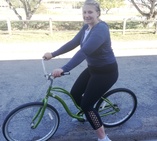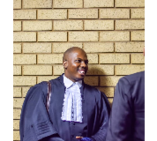 John N
Bordeaux, Randburg
I am a parent with five children, eldest daughter 22 and 20 year old son just finished Matric, 16 year old son in grade 9 and twins in grade 1. I enjoy working with teens and am very patient and versatile. I enjoy one on one interaction as it engages learners more effectively.
Teaches: PGCE, Physical Geography, Human Geography, English as a foreign Language, Geography, Education Studies, GCSE (general), English skills, English Language and Literature
Available for Geography lessons in Randburg
Gerlinde W
Bordeaux, Randburg
I am a fluent French and German speaker, with a passion for languages and natural sciences.
Teaches: Physical Geography, Human Geography, Geography, Ecology and Environmental Biology, Environmental Science, French, German, Biology, English Language
Available for Geography lessons in Randburg
Erika E
Blairgowrie, Randburg
I am a passionate teacher and counsellor and aim to empower teenagers with life skills. I have taught a variety of subjects from gr 4-12 over the past 17 years yet Languages, Life Orientation and History are my true loves. I have had the opportunity to work with gifted learners and learners with barriers to learning. I am a life-long learner and activist for skills development as the foundation of all learning. Developing your personal skills set is the key to success in life. I love sharing my own love for learning which based on my experience in and out of the classroom.
Teaches: Common Entrance (general), Philosophy, Psychology and Linguistics, General Language courses, General Studies, PGCE, Study Skills, TEFL, English as a foreign Language, Primary School, Verbal Reasoning, 11+ (general), Criminology, Childcare, Sociology, Psychology, German, Journalism and writing, Education Studies, Special Needs Help, Mentoring, Business Studies, Afrikaans, GCSE (general), English Language and Literature, Geography, English Language, Philosophy, Modern History, History, Classics, English Literature, English skills
Available for Geography lessons in Randburg
Michael H
Fontainebleau, Randburg
Teaches: History of Art, Fine Art, Portuguese, Physical Geography, Human Geography, Sport and Physical Education, Geography, Religious Studies, Art and Design, Numeracy, English skills, Art, Computing and ICT, Study Skills, English Language, Mathematics, Natural Sciences, Biology
Available for Geography lessons in Randburg
Subjects related to Geography in Randburg
Find Geography tutors near Randburg