GCSE (general) tutors in Cape Town
Personalized Tutoring Near You
GCSE (general) lessons for online or at home learning in Cape Town
GCSE (general) tutors in Cape Town near you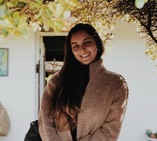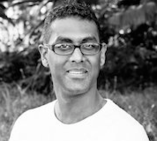 Pagiel Joshua C
Pinelands
Pagiel Joshua C
Pinelands, Cape Town
Completed my Bachelors of Education (B.Ed) at UNISA in 2014. Completed my Honours in School Management through UNISA, as well as a Bachelors of Theology (B.Th) through SATS. Currently completing my Masters at UCT in Education Policy, Leadership & Change. I am concerned about socio-economic injustices and use my passion, i.e., being a patient teacher, to address these issues.
Teaches: Spanish, English as a foreign Language, International Business, Geography, Primary School, Business Studies, GCSE (general), Business Management, Economics, History, English Language
Available for GCSE (general) lessons in Cape Town
Amanuel B
Rosebank, Cape Town
My name is Amanuel Betemekdes. I am a life-long learner and a final year student at university of Cape Town majoring in applied statistics, applied biology, and ecology & evolution. While working on academic and extracurricular projects, I developed proven communication, problem solving, teamwork and leadership skills, which I hope to leverage into this program.
Teaches: Primary School, Geography, GCSE (general), Chemistry, Ecology and Environmental Biology, Biology, Statistics, Mathematics
Available for GCSE (general) lessons in Cape Town
Teaches: General Maths & Science, Chemistry, GCSE (general), Natural Sciences, Physics, Statistics, Pure Maths, Mathematics
Available for GCSE (general) lessons in Cape Town
Jennipher Chishimba C
West Riding
Other subjects offered in Cape Town
Find GCSE (general) tutors near Cape Town