Business Management tutors in Cape Town
Personalized Tutoring
Business Management lessons for online or at home learning in Cape Town
Business Management tutors in Cape Town near you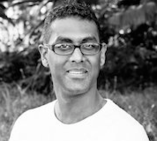 Pagiel Joshua C
Pinelands
Pagiel Joshua C
Pinelands, Cape Town
Completed my Bachelors of Education (B.Ed) at UNISA in 2014. Completed my Honours in School Management through UNISA, as well as a Bachelors of Theology (B.Th) through SATS. Currently completing my Masters at UCT in Education Policy, Leadership & Change. I am concerned about socio-economic injustices and use my passion, i.e., being a patient teacher, to address these issues.
Teaches: Sport and Physical Education, Spanish, English as a foreign Language, International Business, Geography, Primary School, Religious Studies, Cambridge Applications, Education Studies, Theology, Business Studies, GCSE (general), Business Management, Economics, History, English Language
Available for Business Management lessons in Cape Town
Kim D
Zonnebloem, Cape Town
I enjoy reading, blogging, horse-riding and teaching. I am passionate about history and biology as well as English writing and literature. I like to teach students about these passions in the hopes that it too will inspire them. Being excited about a subject is the first step to success.
Teaches: Business Management, Biology, Study Skills, Natural Sciences, History, English Language and Literature, English skills, Journalism and writing, Media Studies
Available for Business Management lessons in Cape Town
Shanel T
Cape Town City Centre
Annelien L
Richmond Estate
Annelien L
Richmond Estate, Cape Town
I am a great cook. I love reading, going to the theatre and markets. I also have experience with children, teens, adolescents with ADD/ADHD, as my son has ADD. I received my LLB degree from UNISA, and can understand the difficulties in distance learning, and how vital it is to have a tutor/lecturer that can explain a subject.
Teaches: English skills, Business Studies, Law, Business Management
Available for Business Management lessons in Cape Town
Other subjects offered in Cape Town
Find Business Management tutors near Cape Town