Design & Technology tutors in KwaZulu-Natal
Personalized Tutoring Near You
Design & Technology lessons for online or at home learning in KwaZulu-Natal
Design & Technology tutors in KwaZulu-Natal near you
Siyamthanda M
Musgrave, Berea
I enjoy sharing knowledge with others and helping others understand the power and importance of education.One person can't change the world, but he can certainly make a difference.
Teaches: Graphic Design, Art and Design, Zulu, Computer Science, Computing and ICT, Human Resources, Design & Technology, English Language, Business Management, Economics
Available for Design & Technology lessons in KwaZulu-Natal
Christopher L
North Beach
Christopher L
North Beach, Durban
I am and engineer by profession but I enjoy teaching. I am a British citizen from South Africa. I work extremely hard. I thoroughly enjoy travelling, teaching and working abroad. My CV shows the detail of my engineering profession but also that I have experience in lecturing at university, teaching at schools as well as tutoring at homes. I offer extremely good quality lessons in maths, science, engineering subjects and any mechanical engineering modules.
Teaches: Mathematics, Physics, Design & Technology, Computer Science, Computing and ICT, English Language, Geography
Available for Design & Technology lessons in KwaZulu-Natal
Venetia G
Ocean View, Bluff
Dear Sir/Madam   I modestly request an opportunity to work for your organisation and learn new workplace skills.   * I am a productive individual who reacts positively to challenges and pressure. * I am a fast learner who is a practical problem solver. * I am willing to perform any job function to the best of my ability. * I am a confident, individual who responds quickly to change. Kind Regards Venetia Govender
Teaches: Art and Design, Design & Technology, Geography, Primary School, Natural Sciences, Art, History, English Literature, English skills, English Language and Literature, English Language
Available for Design & Technology lessons in KwaZulu-Natal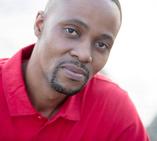 Other subjects offered in KwaZulu-Natal
Find Design & Technology tutors near KwaZulu-Natal