Numeracy tutors in Johannesburg
Personalized Tutoring Near You
Numeracy lessons for online or at home learning in Johannesburg
Numeracy tutors in Johannesburg near you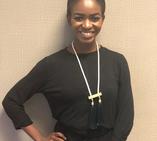 Lesego M
Waverley, Johannesburg
I have experience in teaching young children, and I am able to convey simple ideas in a way is memorable. I am a mathematics graduate and believe I have the necessary skills and knowledge to add value to a student.
Teaches: Numeracy, Natural Sciences, Physics, Physical Science, Chemistry, Science, Mathematics, Calculus, Algebra, English Language and Literature
Available for Numeracy lessons in Johannesburg
Nhlanhla Lucky N
Johannesburg
NATHANIEL M
Marshalltown, Johannesburg
I am a qualified and experience teacher/tutor specialising in Maths, Accounting, Economics, Finance and Investments.My qualifications include Diploma in education, B.com Finance and B.com Honors Finance. I work well with modules that involves figures demanding attention to detail. I enjoy breaking the learning packs in smaller and simplified components.
Teaches: Mechanics, Numeracy, Further Maths, Statistics, Business Management, Mathematics, Economics, Pure Maths, Accountancy
Available for Numeracy lessons in Johannesburg
Nelia Phuti M
Parktown, Johannesburg
I am a very friendly, enthusiastic, ambitious and career driven lady.I live and breath science,graduated with a BSc biological science in 2015, BHSc molecular medicine and haematology in 2016 and currently persueing MSc Medicine at the university of the Witwatersrand.
Teaches: Microbiology, Biology, Molecular and Cellular Biology, Biochemistry, Numeracy, Mathematics
Available for Numeracy lessons in Johannesburg
Other subjects offered in Johannesburg