English skills tutors in Johannesburg
Personalized Tutoring
English skills lessons for online or at home learning in Johannesburg
English skills tutors in Johannesburg near you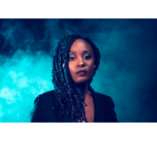 Namalambo M
Randburg, Johannesburg
Having gone through all my education in English, I have a good command of the English language. I also have a score of 9 in the General IELTS examination. I have tutoring experience and I have the desirable soft skills; patience, understanding and structure to successfully tutor this subject.
Teaches: IELTS, Mathematics Literacy, Pure Maths, Mathematics, Calculus, Algebra, Math, Linear Algebra, Trigonometry, Statistics, English as a foreign Language, English skills, Grammar, Reading, Writing, Vocabulary
Available for English skills lessons in Johannesburg
Dana N
Waverley, Johannesburg
As above I am a CA (SA) with an Mcom (Accounting) who has a passion for teaching University students. In addition, having worked with students for so many years, thus having vast insight into the issues faced around career choices, exams, stress & time management, studying skills etc., I provide Life Coaching sessions to Matrics and University students.
Teaches: Verbal Reasoning, Mentoring, Business Management, Accountancy, English skills
Available for English skills lessons in Johannesburg
Zakiyyah M
Highlands North
Other subjects offered in Johannesburg
Find English skills tutors near Johannesburg