Journalism and writing tutors in Gauteng
Personalized Tutoring
Journalism and writing lessons for online or at home learning in Gauteng
Journalism and writing tutors in Gauteng near you
Tarien V
Kempton Park, Kempton Park
Please contact in order to schedule times Love teaching languages (english and afrikaans), music (theory and practical vocal or piano), hospitality studies and will be able to help in math literacy . Graduated Matric at the Afrikaanse Hoer Meisieskool Pretoria in 2015
Teaches: Journalism and writing, Home Economics, Drama, Music, Music Performance, Music Theory, Volunteer tutoring, English Literature, English Language, Primary School, Afrikaans
Available for Journalism and writing lessons in Gauteng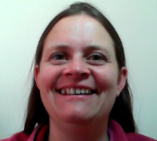 Bronwyn H
Bedfordview, Germiston
I have a lot of experience teaching this subject. I am able to teach to a student's understanding and am flexible enough to adjust my teaching style to the student's learning style. I love helping students to understand and learn their subjects!
Teaches: Mathematics, Journalism and writing, English Language, English skills, Verbal Reasoning, Numeracy, Study Skills, English Language and Literature, Volunteer tutoring, Childcare, English Literature, African and Caribbean Languages, General Maths & Science, General Science, Politics, Sociology, Modern History, Afrikaans, Classics, Zulu, General Language courses, History, Biology
Available for Journalism and writing lessons in Gauteng
Jean v
Irene Security Estate
Jean v
Irene Security Estate, Centurion
Communications, graphic design, writingAccomplished creative professional with 10 years experience in communications, including digital communication, writing, design and training. I enjoy helping organisations translate ideas into practical brand and communication solutions that help achieve real-world goals.
Teaches: Journalism and writing, Graphic Design, Psychology, Afrikaans, English as a foreign Language, Philosophy
Available for Journalism and writing lessons in Gauteng
Mari J
Hatfield, Pretoria
Hi! I'm Mari, 21 years old, currently a 2nd year undergradute in Languages and majoring in French and English. I love languages and I love helping people. I am hardworking, trustworthy and caring. I aspire to be a teacher someday and that is why I'm starting now. I want to help and grow together, I want to learn new things and I want to encourage someone to reach new heights.
Teaches: English as a foreign Language, Afrikaans, French, English Language and Literature, English skills, Journalism and writing
Available for Journalism and writing lessons in Gauteng
Other subjects offered in Gauteng
Find Journalism and writing tutors near Gauteng