History of Art tutors in Gauteng
Personalized Tutoring Near You
History of Art lessons for online or at home learning in Gauteng
History of Art tutors in Gauteng near you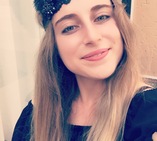 Eden B
Savannah Country Estate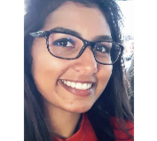 Kaylin S
Florida Park, Roodepoort
I am an ambitious woman, passionate about learning and living. I am compassionate, sociable and relate to others easily. My interests lie in the arts: literature, film, music, visiual art and theater.
Teaches: Drama, History of Art, English Literature, English Language and Literature, English skills
Available for History of Art lessons in Gauteng
Lauren O
Bromhof, Randburg
I am hard working, friendly, helpful and adaptable. I can persevere through challenging circumstances and work well under pressure. I like to constantly be busy. my HOBBIES/INTERESTS are Gym, friends, outdoors, children, socializing, meeting new people, and helping others obtain their possible best.
Teaches: History of Art, Primary School, Art, English Language and Literature, Mathematics
Available for History of Art lessons in Gauteng
Caitlin B
Waterkloof Ridge
Other subjects offered in Gauteng
Find History of Art tutors near Gauteng