Drama tutors in Cape Town
Personalized Tutoring
Drama lessons for online or at home learning in Cape Town
Drama tutors in Cape Town near you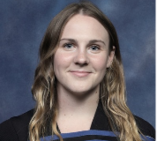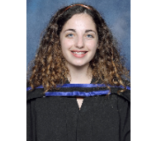 Andie R
Oranjezicht, Cape Town
I am a friendly and intelligent 25 year old female currently studying Early Years Montessori Teaching. I am really passionate about education and am particularly interested in helping students with their Music (theory and piano practical), English, History and/or Drama studies. I am very creative with particular interest in sewing, painting, reading, drama, dance and music. I have worked in the fashion industry (as a fashion designer, blogger, stylist and visual merchandiser), broadcasting (hosting 2 radio shows over 3 years) and most recently have been working at a Montessori pre-school as an assistant teacher.
Teaches: Textiles and Fashion Design, Home Economics, Drama, Piano, Music, Music Theory, English skills, Photography, English Language, English Language and Literature, Primary School
Available for Drama lessons in Cape Town
Joanna R
Rosebank, Cape Town
I am currently a 2nd year student at the University of Cape Town, studying a BSC in Speech-Language Pathology. I matriculated from Epworth Independent High School (KZN) in 2014 and took a gap year in 2015 where I worked as a teachers' assistant at a private school in England and travelled through Europe. In November, 2015, I worked as a child practitioner in a private nursery school in England, UK. I am a patient, encouraging and enthusiastic person who is passionate about helping and working with people.
Teaches: Linguistics, Drama, Human Biology, Pure Maths, Psychology, English skills, English Literature, English Language, Natural Sciences, Numeracy, English Language and Literature, Afrikaans, Biology, Geography
Available for Drama lessons in Cape Town
Other subjects offered in Cape Town