Piano tutors near me
Personalized Tutoring
Piano lessons for online or at home learning in South Africa
Piano tutors in South Africa near you
Chanel B
Northriding, Randburg
I hold Unisa grade 7 and Trinity grade 7 piano certificates and got an A in matric for music as subject. I am passionate about teaching piano because it develops the student's dexterity, their brain, posture, math skills as well as their artistic side.
Teaches: Psychology, Afrikaans, Photography, Journalism and writing, Media Studies, Piano, Music Theory
Available for Piano lessons in South Africa
Emily D
Grahamstown, Grahamstown
I have loved piano since I was 6 years old, and have been teaching it for a number of years. I got distinction in grade 8 piano when I was in grade 10, and have been tackling more difficult works both with teachers and by myself since then. I am a very gentle and easy-going teacher, but I certainly will offer you the tools to really improve your playing, and will push you to enjoy and excel at piano.
Teaches: Study Skills, Human Biology, Mentoring, History, 11+ (general), Physics, Chemistry, Piano, Afrikaans, Biology, English Language and Literature
Available for Piano lessons in South Africa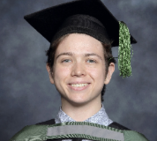 Ivor S
Northcliff, Randburg
I completed a music degree at UP, specialising in music theory, music history, and piano performance in my fourth year. I took guitar up to third year level. I have tutored music (piano, guitar, music theory, music history) since 2014, mostly to beginners and intermediate learners.
Teaches: Guitar, Biochemistry, Biology, Science, English, Piano, Music Theory, Chemistry, French
Available for Piano lessons in South Africa
Andie R
Oranjezicht, Cape Town
I am a friendly and intelligent 25 year old female currently studying Early Years Montessori Teaching. I am really passionate about education and am particularly interested in helping students with their Music (theory and piano practical), English, History and/or Drama studies. I am very creative with particular interest in sewing, painting, reading, drama, dance and music. I have worked in the fashion industry (as a fashion designer, blogger, stylist and visual merchandiser), broadcasting (hosting 2 radio shows over 3 years) and most recently have been working at a Montessori pre-school as an assistant teacher.
Teaches: Textiles and Fashion Design, Home Economics, Drama, Piano, Music, Music Theory, English skills, Photography, English Language, English Language and Literature, Primary School
Available for Piano lessons in South Africa
Adel s
Hatfield, Pretoria
none
Teaches: Piano, English skills, English Language, English Language and Literature, Primary School, Mathematics, Accountancy
Available for Piano lessons in South Africa
Teaches: Piano, Music, Music Performance
Available for Piano lessons in South Africa
Find Piano tutors near South Africa