Geography tutors in Pietermaritzburg
Personalized Tutoring
Geography lessons for online or at home learning in Pietermaritzburg
Geography tutors in Pietermaritzburg near you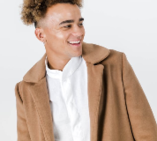 Annlin M
Westgate, Pietermaritzburg
Archaeology Masters Student at the University of Pretoria I'm patient, bubbly and love children and have tutor'd adults as well. I have previously tutored university students, first, third year and honours students in archaeology, english, social science, history, heritage conservation, and geography PS: I'm always willing to help :))!
Teaches: Volunteer tutoring, Archaeology and Anthropology, History, Geography, Study Skills, English Language
Available for Geography lessons in Pietermaritzburg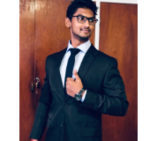 Chayan S
Scottsville, Pietermaritzburg
I have successfully completed my BSc degree at the University of KwaZulu-Natal. It consists of a double major: Hydrology & Geography. Within these two majors, I was moulded into a hard-working and consistent individual who utilizes a multidisciplinary approach and open mind when faced with new challenges. I believe that having mastered Geography in my BSc degree puts me in a position - confident to educate others.
Teaches: Writing, Dance, Health and fitness, Geography, Human Geography, Natural Sciences, Environmental Science, Physical Science, Mathematics Literacy, Pure Maths, Math, Swimming Lessons, Sports & Hobbies, English
Available for Geography lessons in Pietermaritzburg
Subjects related to Geography in Pietermaritzburg
Find Geography tutors near Pietermaritzburg