Numeracy tutors in KwaZulu-Natal
Personalized Tutoring
Numeracy lessons for online or at home learning in KwaZulu-Natal
Numeracy tutors in KwaZulu-Natal near you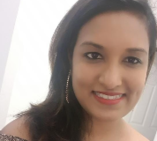 Reesha D
Kenville, Durban North
I am currently a 3rd year IT and Accounting Student. I am very patient and understanding when it comes to tutoring.
Teaches: Dance, Drama, Pure Maths, Computing and ICT, Design & Technology, English Language, Natural Sciences, Numeracy, Primary School, Accountancy
Available for Numeracy lessons in KwaZulu-Natal
Lulihoshi D
Bulwer, Berea
I am a engineering postgraduate student from the University of Kwazulu Natal. I am a very good problem solver with good knowledge in science and Engineering subjects including IT and Web design. I also play tennis and a bit of music(Guitar) for fun.
Teaches: Electronics, Mechanics, Numeracy, Electrical and Electronic Engineering, Chemistry, General Engineering, Computer Science, Computing and ICT, French, Mathematics, Physics, Statistics, Pure Maths
Available for Numeracy lessons in KwaZulu-Natal
Mohammed shaheed K
Umgeni Business Park
I am a registered Research Psychologist with HPCSA currently finishing off my PhD. I have moved back to Durban (Glenwood and Morningside area) from Grahamstown and looking to tutor a few students a week. I am a relatively easy going individual who gets on with many people and children. I have taught people of varying ages and ability and have extensive knowledge in different pedagogical approaches (i.e. teaching practices and methods). I enjoy mountain biking, playing squash (played for Rhodes University), running and ultimately being outdoors and having fun. Please contact me if you have any further queries.
Teaches: Human Resources, Statistics, Psychology, Classics, Human Geography, Sociology, Religious Studies, English Language, Numeracy, Anthropology, Criminology, Verbal Reasoning, Media Studies
Available for Numeracy lessons in KwaZulu-Natal
Linda H
Montclair, Durban
Teaches: Mentoring, Education Studies, TEFL, Biology, Study Skills, Physical Geography, Geography, Numeracy, English skills, English Language
Available for Numeracy lessons in KwaZulu-Natal
Melisha M
Montford, Chatsworth
I am self driven. And very determined in helping others in need. I am also very easy going and easy to approach.
Teaches: Admissions Test, Zulu, Physiology, Psychology, English Language, Natural Sciences, Numeracy, Afrikaans, Biology, English as a foreign Language
Available for Numeracy lessons in KwaZulu-Natal
Other subjects offered in KwaZulu-Natal
Find Numeracy tutors near KwaZulu-Natal