Numeracy tutors in Centurion
Personalized Tutoring
Numeracy lessons for online or at home learning in Centurion
Numeracy tutors in Centurion near you
Angelique V
Rooihuiskraal
Claudi B
Zwartkop, Centurion
I am currently studying Educational Psychology and it would be great to gather as much teaching experience as possible. I aim to teach through interesting and fun ways that will suite the learner's study methods. I also want to improve study methods by introducing various alternative learning ways to learners.
Teaches: Education Studies, Art and Design, French, Special Needs Help, Psychology, English skills, Mentoring, Study Skills, English Language, Numeracy, English Language and Literature, Primary School, Afrikaans
Available for Numeracy lessons in Centurion
Simone P
Eco-Park Estate, Centurion
I am an energetic flamboyant female with a love for education and teaching. i believe my purpose in life is to help others in every way possible. i am a psychology graduate and i absolutely love interacting with people and leaving them more enriched and empowered then what i find them. The key to achieving awesome marks is understanding and persistence. i am patient and i make learning fun. Who says education needs to be hard and boring?
Teaches: Childcare, Study Skills, Sociology, Philosophy, Religious Studies, Philosophy, Psychology and Linguistics, Volunteer tutoring, English Language, Numeracy, English Language and Literature, Psychology
Available for Numeracy lessons in Centurion
Preyesh L
Lyttelton Manor
Preyesh L
Lyttelton Manor, Centurion
Teaches: Pure Maths, English skills, Study Skills, English Language, Numeracy, Primary School, Economics, Business Studies
Available for Numeracy lessons in Centurion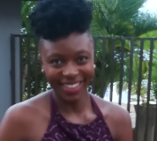 Pfano N
Rooihuiskraal North
Other subjects offered in Centurion
Find Numeracy tutors near Centurion