English skills tutors in Rosebank
Personalized Tutoring
English skills lessons for online or at home learning in Rosebank
English skills tutors in Rosebank near you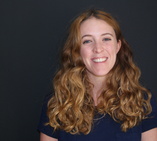 Isabella B
Rosebank, Cape Town
English has always been one of my favourite subjects. I am an avid reader and I am fastidious about grammar, punctuation and the likes! In high school, I did both English first language (FAL) and Advanced Programme English. I achieved a distinction for both. I also have experience in teaching English. I am patient and thorough which I feel are both important skills when teaching English. I hope to instil my love of the language in all of my students!
Teaches: Mathematics, Psychology, Primary School, Special Needs Help, Natural Sciences, Biology, Mathematics Literacy, English Language and Literature, English skills, English, Grammar, Literature, Reading, Writing, Vocabulary, English Literature
Available for English skills lessons in Rosebank
Joanna R
Rosebank, Cape Town
I am currently a 2nd year student at the University of Cape Town, studying a BSC in Speech-Language Pathology. I matriculated from Epworth Independent High School (KZN) in 2014 and took a gap year in 2015 where I worked as a teachers' assistant at a private school in England and travelled through Europe. In November, 2015, I worked as a child practitioner in a private nursery school in England, UK. I am a patient, encouraging and enthusiastic person who is passionate about helping and working with people.
Teaches: Linguistics, Drama, Human Biology, Pure Maths, Psychology, English skills, English Literature, English Language, Natural Sciences, Numeracy, English Language and Literature, Afrikaans, Biology, Geography
Available for English skills lessons in Rosebank
Other subjects offered in Rosebank
Find English skills tutors near Rosebank