English tutors in Rosebank
Personalized Tutoring Near You
English lessons for online or at home learning in Rosebank
English tutors in Rosebank near you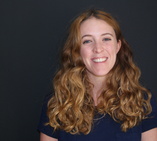 Isabella B
Rosebank, Cape Town
English has always been one of my favourite subjects. I am an avid reader and I am fastidious about grammar, punctuation and the likes! In high school, I did both English first language (FAL) and Advanced Programme English. I achieved a distinction for both. I also have experience in teaching English. I am patient and thorough which I feel are both important skills when teaching English. I hope to instil my love of the language in all of my students!
Teaches: Mathematics, Psychology, Primary School, Special Needs Help, Natural Sciences, Biology, Mathematics Literacy, English Language and Literature, English skills, English, Grammar, Literature, Reading, Writing, Vocabulary, English Literature
Available for English lessons in Rosebank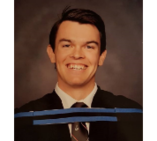 Jason W
Rosebank, Cape Town
As mentioned in my bio, I am a certified TEFL (Teacher of English as a Foriegn Language). Not only this, I covered linguistics and during my varsity years. And on top of that due to my degree, I had to become a specialist at english comprehension and writing skills. With a degree based on research it was imperative that I learn to write scientifically, and pull pieces of information from material affectively.
Teaches: Primary School, Psychology, English Language and Literature, Humanities, Mathematics, Statistics, History, Writing, English
Available for English lessons in Rosebank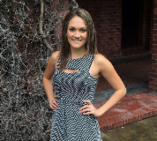 Amy v
Rosebank, Cape Town
Matrictulated with over 90% for English. Very passionate to teach for all ages.I have a good grasp of the English language and I am a patient and knowledgeable teacher. I have fun, creative ways of making sure concepts are easily understood.
Teaches: English Language and Literature, Biology, English, History, Mathematics, Writing, Human Biology, English Literature, Afrikaans, Vocabulary
Available for English lessons in Rosebank
Subjects related to English in Rosebank
Find English tutors near Rosebank