Journalism and writing tutors near me
Personalized Tutoring
Journalism and writing lessons for online or at home learning in South Africa
Journalism and writing tutors in South Africa near you
Tarien V
Kempton Park, Kempton Park
Please contact in order to schedule times Love teaching languages (english and afrikaans), music (theory and practical vocal or piano), hospitality studies and will be able to help in math literacy . Graduated Matric at the Afrikaanse Hoer Meisieskool Pretoria in 2015
Teaches: Journalism and writing, Home Economics, Drama, Music, Music Performance, Music Theory, Volunteer tutoring, English Literature, English Language, Primary School, Afrikaans
Available for Journalism and writing lessons in South Africa
Kim D
Zonnebloem, Cape Town
I enjoy reading, blogging, horse-riding and teaching. I am passionate about history and biology as well as English writing and literature. I like to teach students about these passions in the hopes that it too will inspire them. Being excited about a subject is the first step to success.
Teaches: Business Management, Biology, Study Skills, Natural Sciences, History, English Language and Literature, English skills, Journalism and writing, Media Studies
Available for Journalism and writing lessons in South Africa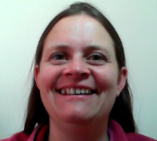 Bronwyn H
Bedfordview, Germiston
UKZN Scholarship 2006; High school Headgirl 1999; Academic Honours 1998; SRC President 1998 I am a passionate, creative and effective tutor and teacher. My overall enthusiasm and 15 years' worth of tutoring experience, set me apart. I strive to find innovative solutions to learning and teacher-pupil relationship challenges. I have experience across a wide student age range from preschoolers to working adults and across a range of subjects. I currently tutor Grade 8 -12's in English, Maths, geography, life orientation and creative arts and online to US, UK and Australian students. I tutor through a local tutoring agency that only accept 14% of applicants and an online international agency that only accept 10% of the applicants. I have tutored CAPS, IEB and Cambridge curriculums. I have more than five years' experience teaching kindergarten and primary school. My joy is helping students to understand concepts and to gain confidence! As a lifelong learner, I bring with me a love of learning.
Teaches: General Language courses, Zulu, Classics, Afrikaans, Modern History, Sociology, Politics, General Science, General Maths & Science, African and Caribbean Languages, History, English Literature, Childcare, Volunteer tutoring, English Language and Literature, Study Skills, Numeracy, Biology, Verbal Reasoning, English skills, English Language, Journalism and writing, Mathematics
Available for Journalism and writing lessons in South Africa
Jean v
Irene Security Estate
Jean v
Irene Security Estate, Centurion
Communications, graphic design, writingAccomplished creative professional with 10 years experience in communications, including digital communication, writing, design and training. I enjoy helping organisations translate ideas into practical brand and communication solutions that help achieve real-world goals.
Teaches: Journalism and writing, Graphic Design, Psychology, Afrikaans, English as a foreign Language, Philosophy
Available for Journalism and writing lessons in South Africa
Other subjects offered in South Africa
Find Journalism and writing tutors near South Africa