Our private tutors in Roodepoort near you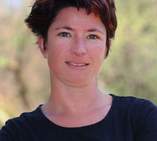 Liana M
North Riding AH, Roodepoort
I am an educator of both primary school and high school with 18 years experience. I have experience in teaching a variety of subjects including English, Afrikaans, mathematics, natural science, life science, technology, life orientation and physical education. I believe that learning is a holistic model which not only exists in the intellectual but the emotional and spiritual as well.
Teaches: English Language and Literature, Health and fitness, Sport and Physical Education, Art, Natural Sciences, Design & Technology, Biology, General Maths & Science, Afrikaans
Available for lessons in Roodepoort
Belinda J
Weltevredenpark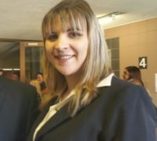 100% Tutor Match Guarantee or Money Back
At Turtlejar Tutoring, we're committed to connecting you to the best possible Roodepoort tutor that will allow you to achieve your desired short and long term goals.
Subjects offered in Roodepoort