Music Theory tutors in Randburg
Personalized Tutoring
Music Theory lessons for online or at home learning in Randburg
Music Theory tutors in Randburg near you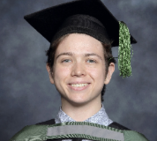 Ivor S
Northcliff, Randburg
I completed a music degree at UP, specialising in music theory, music history, and piano performance in my fourth year. I took guitar up to third year level. I have tutored music (piano, guitar, music theory, music history) since 2014, mostly to beginners and intermediate learners.
Teaches: Guitar, Biochemistry, Biology, Science, English, Piano, Music Theory, Chemistry, French
Available for Music Theory lessons in Randburg
Currently a PhD student, I am in the final stages of completing my studies, while lecturing select courses at Wits University. Once finished, I hope to continue with a career in academia. I am originally from Johannesburg and have spent much of my time here, aside from a period of studies in London. I enjoy travel, literature, and the arts.
Teaches: Philosophy, Linguistics, General Maths & Science, Music Theory, English Language and Literature, Afrikaans, English skills, Mathematics
Available for Music Theory lessons in Randburg
Jessica M
Northcliff, Randburg
I have my own transport and consider myself to be punctual. I have also received training in first aid. I am a third year student studying Education at the University of Pretoria. I am patient and friendly and love working with children.
Teaches: Volunteer tutoring, Drama, Education Studies, Music Theory, Music, English Language and Literature, Study Skills, Biology, Psychology, English skills
Available for Music Theory lessons in Randburg