Our Service to You
Turtlejar connects you to the highest performing local Windermere tutors to help you achieve your desired goals while eliminating any signs of fear in your subject. All levels covered including Primary, High, University and Languages.
In-Person & Online Lessons
Our tutors travel to you and teach in the comfort of your home. We also provide tutors for online sessions.
Hands On Windermere Tutor Services
Guaranteed happiness with your first tutoring lesson. Not happy? We arrange a new tutor with your first lesson on us!
Our private tutors in Windermere near you
I am a registered Research Psychologist with HPCSA currently finishing off my PhD. I have moved back to Durban (Glenwood and Morningside area) from Grahamstown and looking to tutor a few students a week. I am a relatively easy going individual who gets on with many people and children. I have taught people of varying ages and ability and have extensive knowledge in different pedagogical approaches (i.e. teaching practices and methods). I enjoy mountain biking, playing squash (played for Rhodes University), running and ultimately being outdoors and having fun. Please contact me if you have any further queries.
Teaches: Human Resources, Statistics, Psychology, Classics, Human Geography, Sociology, Religious Studies, English Language, Numeracy, Anthropology, Criminology, Verbal Reasoning, Media Studies
Available for lessons in Windermere
Kelsey D
Windermere, Berea
Teaches: Ancient History, Modern History, English Language, English Language and Literature
Available for lessons in Windermere
Keshia Deija H
Windermere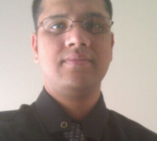 100% Tutor Match Guarantee or Money Back
At Turtlejar Tutoring, we're committed to connecting you to the best possible Windermere tutor that will allow you to achieve your desired short and long term goals.
Subjects offered in Windermere