Pure Maths tutors in Kempton Park
Personalized Tutoring
Pure Maths lessons for online or at home learning in Kempton Park
Pure Maths tutors in Kempton Park near you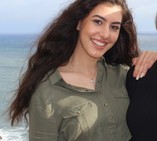 Donita D
Glen marais, Kempton Park
I am extremely passionate about mathematics, at the end of grade 11 I achieved a high 80 in core maths and I have since tutored family and friends. I believe maths is simple when the basics are taught concisely and thoroughly in order for more complicated concepts to be understood and PRACTISED.
Teaches: Microsoft Excel, Drama, Primary School, Economics, General Maths & Science, Mathematics Literacy, Pure Maths, Trigonometry, Statistics, Mathematics
Available for Pure Maths lessons in Kempton Park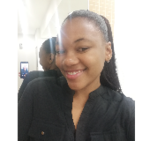 Refilwe S
Mooifontein 14-IR
Adele B
Bredell AH, Kempton Park
I love working with children, i love music and playing piano. I am engaged and I help my stepdaughter as much as i can. I realise kids learn at different speeds, and being creative and using braincharts helps with that. I believe that all children can be taught. It is just a matter of relating to the material. I'm patient and fun deapite my age. I believe that I relate easily to most people. And that is me I guess.
Teaches: English Literature, Afrikaans, Numeracy, English Language, English skills, Further Maths, Mathematics, Statistics, Pure Maths
Available for Pure Maths lessons in Kempton Park
Subjects related to Pure Maths in Kempton Park
Find Pure Maths tutors near Kempton Park