Afrikaans tutors in Kempton Park
Personalized Tutoring
Afrikaans lessons for online or at home learning in Kempton Park
Afrikaans tutors in Kempton Park near you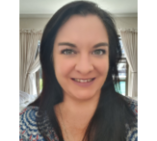 Tarien V
Kempton Park, Kempton Park
Please contact in order to schedule times Love teaching languages (english and afrikaans), music (theory and practical vocal or piano), hospitality studies and will be able to help in math literacy . Graduated Matric at the Afrikaanse Hoer Meisieskool Pretoria in 2015
Teaches: Journalism and writing, Home Economics, Drama, Music, Music Performance, Music Theory, Volunteer tutoring, English Literature, English Language, Primary School, Afrikaans
Available for Afrikaans lessons in Kempton Park
Hayley J
Van Riebeeck Park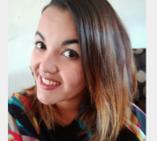 Lea W
Extension 5, Kempton Park
I am a very diligent and punctual person. I work easily with all ages and cultures and can motivate people to excel in what they do. I am very respectful of all people and approach life with an open mind. I encourage others to pursue their goals with passion, hard work and perseverance. I have completed a degree with distinction in Theology, and am currently doing a degree in Psychology, therefore I have plenty experience in getting results in the academic world. I have taught classical and general guitar lessons privately, and have plenty experience in teaching from being in the ministry for many years.
Teaches: Common Entrance (general), English as a foreign Language, General Language courses, Religious Studies, General Science, General Maths & Science, Theology, English skills, Study Skills, English Language, English Language and Literature, Physics, Afrikaans, Mathematics
Available for Afrikaans lessons in Kempton Park
Adele B
Bredell AH, Kempton Park
I love working with children, i love music and playing piano. I am engaged and I help my stepdaughter as much as i can. I realise kids learn at different speeds, and being creative and using braincharts helps with that. I believe that all children can be taught. It is just a matter of relating to the material. I'm patient and fun deapite my age. I believe that I relate easily to most people. And that is me I guess.
Teaches: Verbal Reasoning, English Literature, Afrikaans, Sales and marketing, Numeracy, 11+ (general), English Language, English skills, Further Maths, Volunteer tutoring, Study Skills, Mathematics, Statistics, Pure Maths
Available for Afrikaans lessons in Kempton Park
Subjects related to Afrikaans in Kempton Park
Find Afrikaans tutors near Kempton Park