English Language and Literature tutors in Kempton Park
Personalized Tutoring Near You
English Language and Literature lessons for online or at home learning in Kempton Park
English Language and Literature tutors in Kempton Park near you
Ilse S
Glenmarais, Kempton Park
I have been a private tutor and aupair since 2011, I also have experience as a homeschool teacher and successfully helped students graduate matric. I enjoy working with kids and finding a way to connect with them and teach them in a way that they relate to. I have experience both as a tutor for grade one to twelve. I am also able to assist in all subjects, and also extra curricular activities such as drama, poetry and speech competitions.
Teaches: English Language, English Language and Literature, Economics, Afrikaans, Psychology, Business Studies, Mathematics
Available for English Language and Literature lessons in Kempton Park
Yvonne N
Birchleigh North
Lea W
Extension 5, Kempton Park
I am a very diligent and punctual person. I work easily with all ages and cultures and can motivate people to excel in what they do. I am very respectful of all people and approach life with an open mind. I encourage others to pursue their goals with passion, hard work and perseverance. I have completed a degree with distinction in Theology, and am currently doing a degree in Psychology, therefore I have plenty experience in getting results in the academic world. I have taught classical and general guitar lessons privately, and have plenty experience in teaching from being in the ministry for many years.
Teaches: English as a foreign Language, General Science, General Maths & Science, English skills, English Language, English Language and Literature, Physics, Afrikaans, Mathematics
Available for English Language and Literature lessons in Kempton Park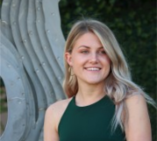 Other subjects offered in Kempton Park
Find English Language and Literature tutors near Kempton Park