Engineering tutors in Hatfield
Personalized Tutoring Near You
Engineering lessons for online or at home learning in Hatfield
Engineering tutors in Hatfield near you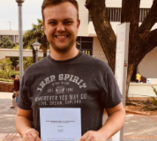 Darius B
Hatfield, Pretoria
I am an Electronic Engineer. My current work deals with the underlying concepts on a daily basis. I completed my degreeat the University of Pretoria. I also have a few years teaching experience (primary school, high school and univeristy level) as well as being an assistant lecturer at the university.
Teaches: Trigonometry, Drums, Physical Science, Electrical and Electronic Engineering, Electronics, Engineering, Python, General Maths & Science, Math, Calculus
Available for Engineering lessons in Hatfield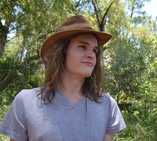 Mitchell W
Hatfield, Pretoria
I am in my third year of studies as a mechanical engineering student and I am enjoying it immensely. I would love to be able to help you understand and enjoy it too. My classmates often come to me asking for help and if I can't help them right then and there then I make sure to find out the answer with them.
Teaches: Mechanical Engineering, General Maths & Science, Chemistry, Physical Science, Engineering, Physics, Calculus, Algebra, Mathematics, Math, Linear Algebra, Trigonometry
Available for Engineering lessons in Hatfield
Subjects related to Engineering in Hatfield
Find Engineering tutors near Hatfield