Our Service to You
Turtlejar connects you to the highest performing local Bedfordview tutors to help you achieve your desired goals while eliminating any signs of fear in your subject. All levels covered including Primary, High, University and Languages.
In-Person & Online Lessons
Our tutors travel to you and teach in the comfort of your home. We also provide tutors for online sessions.
Hands On Bedfordview Tutor Services
Guaranteed happiness with your first tutoring lesson. Not happy? We arrange a new tutor with your first lesson on us!
Our private tutors in Bedfordview near you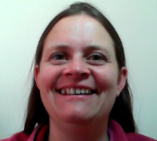 Bronwyn H
Bedfordview, Germiston
UKZN Scholarship 2006; High school Headgirl 1999; Academic Honours 1998; SRC President 1998 I am a passionate, creative and effective tutor and teacher. My overall enthusiasm and 15 years' worth of tutoring experience, set me apart. I strive to find innovative solutions to learning and teacher-pupil relationship challenges. I have experience across a wide student age range from preschoolers to working adults and across a range of subjects. I currently tutor Grade 8 -12's in English, Maths, geography, life orientation and creative arts and online to US, UK and Australian students. I tutor through a local tutoring agency that only accept 14% of applicants and an online international agency that only accept 10% of the applicants. I have tutored CAPS, IEB and Cambridge curriculums. I have more than five years' experience teaching kindergarten and primary school. My joy is helping students to understand concepts and to gain confidence! As a lifelong learner, I bring with me a love of learning.
Teaches: General Language courses, Zulu, Classics, Afrikaans, Modern History, Sociology, Politics, General Science, General Maths & Science, African and Caribbean Languages, History, English Literature, Childcare, Volunteer tutoring, English Language and Literature, Study Skills, Numeracy, Biology, Verbal Reasoning, English skills, English Language, Journalism and writing, Mathematics
Available for lessons in Bedfordview
Maria Camila M
Bedfordview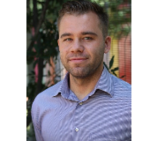 100% Tutor Match Guarantee or Money Back
At Turtlejar Tutoring, we're committed to connecting you to the best possible Bedfordview tutor that will allow you to achieve your desired short and long term goals.
Subjects offered in Bedfordview
Tutors nearby or in Bedfordview