Tutors in Newlands West
Personalized Tutoring
In-person and online tutors in Newlands West
Our Service to You
Turtlejar connects you to the highest performing local Newlands West tutors to help you achieve your desired goals while eliminating any signs of fear in your subject. All levels covered including Primary, High, University and Languages.
In-Person & Online Lessons
Our tutors travel to you and teach in the comfort of your home. We also provide tutors for online sessions.
Hands On Newlands West Tutor Services
Guaranteed happiness with your first tutoring lesson. Not happy? We arrange a new tutor with your first lesson on us!
Our private tutors in Newlands West near you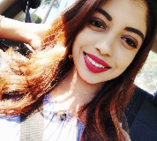 Dominic N
Castle Hill, Newlands West
I am an open-minded, free-thinking individual that enjoys problem solving and helping others achieve their goals. I tutor high school students and volunteer for the Durban & Coast SPCA when the opportunity arises. I take keen interest in current news and the business environment within South Africa and the world. I believe that the key to success is creating a culture of sustainability, especially within the Tourism and Hospitality sector. I am an avid supporter of saving and conserving the environment, being eco-friendly in the way I live and encouraging others to do so. I believe that education is the most important and valuable investment we could make for ourselves and that one should never stop being a student. I wish to pursue a Master's Degree in Sustainable Tourism or an MBA one day.
Teaches: Tourism, Common Entrance (general), Sport and Physical Education, Ancient History, Modern History, General Maths & Science, Physical Geography, Human Geography, Health and fitness, English skills, Volunteer tutoring, Business Studies, Religious Studies, English Language, Business Management, Economics, Numeracy, Geography
Available for lessons in Newlands West
Yusuf I
Parlock, Newlands West
Teaches: Arabic, General Maths & Science, Home Economics, Pure Maths, Volunteer tutoring, Study Skills, English Language, Natural Sciences, Numeracy, Physics, Afrikaans, Mathematics, Accountancy
Available for lessons in Newlands West
100% Tutor Match Guarantee or Money Back
At Turtlejar Tutoring, we're committed to connecting you to the best possible Newlands West tutor that will allow you to achieve your desired short and long term goals.
Subjects offered in Newlands West
Tutors in Newlands West