History tutors in Muckleneuk
Personalized Tutoring
History lessons for online or at home learning in Muckleneuk
History tutors in Muckleneuk near you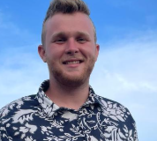 Mubarak Y
Muckleneuk, Pretoria
I see myself as a life long student and a 'Jack of all trades'. I love Mathematics, Science, Geography, History and Literature and I also like imparting my acquired knowledge to society. My philosophy in life is to always have a passion for excellence, because i believe it breeds amazing results and always brings out the best in every endeavor.
Teaches: General Science, Common Entrance (general), GCSE (general), General Maths & Science, Primary School, Admissions Test, Mathematics, Politics, History, Geography, Sales and marketing, English Language
Available for History lessons in Muckleneuk
Rachel G
Muckleneuk, Pretoria
I am a 20 year old female student studying medicine (MBChB) at the University of Pretoria. I received a 91% average for my NSC 2015 Matric exams. I love tutoring others and am very friendly. I am very good at engaging my students and always find the best method of teaching to suit their individual needs. I am also very committed. I have my own transport and a valid driver's license.
Teaches: Molecular and Cellular Biology, French, Study Skills, English Language, History, Primary School, Physics, Afrikaans, Biology, Mathematics
Available for History lessons in Muckleneuk
Find History tutors near Muckleneuk