Physics tutors in Durban
Personalized Tutoring Near You
Physics lessons for online or at home learning in Durban
Physics tutors in Durban near you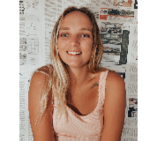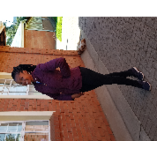 Christopher L
North Beach
Christopher L
North Beach, Durban
I am and engineer by profession but I enjoy teaching. I am a British citizen from South Africa. I work extremely hard. I thoroughly enjoy travelling, teaching and working abroad. My CV shows the detail of my engineering profession but also that I have experience in lecturing at university, teaching at schools as well as tutoring at homes. I offer extremely good quality lessons in maths, science, engineering subjects and any mechanical engineering modules.
Teaches: Mathematics, Physics, Design & Technology, Computer Science, Computing and ICT, English Language, Geography
Available for Physics lessons in Durban
Bhavna H
Durban Central, Durban
Teaches: General Science, General Maths & Science, Chemistry, English Language, Natural Sciences, Primary School, Physics, Business Studies, Law, Mathematics, Accountancy
Available for Physics lessons in Durban
I am a qualified food scientist, worked for five years, now studying towards to complete my diploma in mining engineering.
Teaches: General Engineering, Biochemistry, Microbiology, Chemistry, Computing and ICT, Natural Sciences, Physics, Biology, Geography, Mathematics
Available for Physics lessons in Durban
Subjects related to Physics in Durban
Find Physics tutors near Durban