Our private tutors in Durban near you
Bhavna H
Durban Central, Durban
Teaches: General Science, General Maths & Science, Chemistry, Volunteer tutoring, 11+ (general), English Language, Natural Sciences, Primary School, Physics, Business Studies, Law, Mathematics, Accountancy
Available for lessons in Durban
Ahmad P
Springfield, Durban
Teaches: Mining Engineering, Geology, Environmental Science, Natural Sciences, Geography
Available for lessons in Durban
lucresha p
Reservoir Hills
Ajibola A
Glenwood, Durban
I am currently a Masters student with a passion for teaching, while my work experiences have been in communications and public relations, I have always seen myself as a teacher and an autodidact who believes that there is nothing one can't learn if it aligns with one's passion and interest.
Teaches: Sociology, IELTS, TEFL, Volunteer tutoring, Economics, Philosophy, Mathematics, Journalism and writing
Available for lessons in Durban
I am a qualified food scientist, worked for five years, now studying towards to complete my diploma in mining engineering.
Teaches: General Engineering, Biochemistry, Microbiology, Chemistry, Computing and ICT, Natural Sciences, Physics, Biology, Geography, Mathematics
Available for lessons in Durban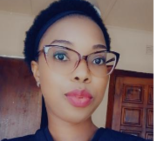 Zesuliwe J
Reservoir Hills
100% Tutor Match Guarantee or Money Back
At Turtlejar Tutoring, we're committed to connecting you to the best possible Durban tutor that will allow you to achieve your desired short and long term goals.
Subjects offered in Durban