Our Service to You
Turtlejar connects you to the highest performing local Blairgowrie tutors to help you achieve your desired goals while eliminating any signs of fear in your subject. All levels covered including Primary, High, University and Languages.
In-Person & Online Lessons
Our tutors travel to you and teach in the comfort of your home. We also provide tutors for online sessions.
Hands On Blairgowrie Tutor Services
Guaranteed happiness with your first tutoring lesson. Not happy? We arrange a new tutor with your first lesson on us!
Our private tutors in Blairgowrie near you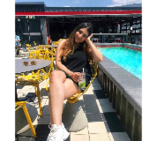 Erika E
Blairgowrie, Randburg
I am a passionate teacher and counsellor and aim to empower teenagers with life skills. I have taught a variety of subjects from gr 4-12 over the past 17 years yet Languages, Life Orientation and History are my true loves. I have had the opportunity to work with gifted learners and learners with barriers to learning. I am a life-long learner and activist for skills development as the foundation of all learning. Developing your personal skills set is the key to success in life. I love sharing my own love for learning which based on my experience in and out of the classroom.
Teaches: History, Geography, German, Afrikaans, Business Studies, English Literature, English skills, English Language, Mentoring, English Language and Literature, Psychology, Special Needs Help, English as a foreign Language, Primary School, TEFL, 11+ (general), Sociology, Philosophy, GCSE (general), Education Studies, Journalism and writing, PGCE, Philosophy, Psychology and Linguistics, Verbal Reasoning, Study Skills, Modern History, Classics, Criminology, General Studies, Childcare, General Language courses, Common Entrance (general)
Available for lessons in Blairgowrie
Gires Kibwana F
Blairgowrie
100% Tutor Match Guarantee or Money Back
At Turtlejar Tutoring, we're committed to connecting you to the best possible Blairgowrie tutor that will allow you to achieve your desired short and long term goals.
Subjects offered in Blairgowrie
Tutors nearby or in Blairgowrie