English skills tutors in Northcliff
Personalized Tutoring
English skills lessons for online or at home learning in Northcliff
English skills tutors in Northcliff near you
Jessica M
Northcliff, Randburg
I have my own transport and consider myself to be punctual. I have also received training in first aid. I am a third year student studying Education at the University of Pretoria. I am patient and friendly and love working with children.
Teaches: Volunteer tutoring, Drama, Education Studies, Music Theory, Music, English Language and Literature, Study Skills, Biology, Psychology, English skills
Available for English skills lessons in Northcliff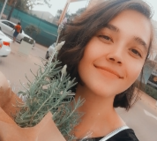 Zayaan S
Northcliff, Randburg
I love the English language and I am able to explain concepts in ways that are easier to understand as well as I am able to notice and fix problem areas. English statistically is regarded as the most used language in the world whether it be in business or every day interactions, hence it is a necessity to acquire English skills for which I Can assist on this.
Teaches: Writing, History, English skills, Natural Sciences, English Language, Afrikaans, Computer, Psychology, Primary School, Mathematics, English Language and Literature
Available for English skills lessons in Northcliff
Other subjects offered in Northcliff
Find English skills tutors near Northcliff