Study Skills tutors in Western Cape
Personalized Tutoring
Study Skills lessons for online or at home learning in Western Cape
Study Skills tutors in Western Cape near you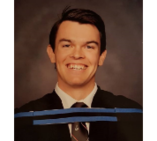 Jason W
Rosebank, Cape Town
I have spent the past 6 months tutoring people of various backgrounds, ages, and subjects. I am well suited to teaching study methods as I have found great success from previous lessons with my students. My teaching style seems to bring out the best in my students! The material is all based on application and incorporation into our own understanding. From previous experience, this works best!
Teaches: Linguistics, Study Skills, Primary School, 11+ (general), Psychology, English Language and Literature, Humanities, Mathematics, Statistics, History, Writing, English
Available for Study Skills lessons in Western Cape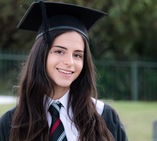 Daniella S
Universiteits Oord
Kim D
Zonnebloem, Cape Town
I enjoy reading, blogging, horse-riding and teaching. I am passionate about history and biology as well as English writing and literature. I like to teach students about these passions in the hopes that it too will inspire them. Being excited about a subject is the first step to success.
Teaches: Business Management, Biology, Study Skills, Natural Sciences, History, English Language and Literature, English skills, Journalism and writing, Media Studies
Available for Study Skills lessons in Western Cape
Jocelyn T
Plumstead, Cape Town
I am a 25 year old female residing in the Southern Suburbs in Cape Town. I hold an Honour's degree in Psychology and I am a Registered Psychometrist. I hope to become a Counseling Psychologist specializing in the area of children and development. I place high value on education and thoroughly enjoy assisting others to learn. As well as Psychology, I love the English language. I am passionate, enthusiastic, energetic and reliable.
Teaches: Statistics, Study Skills, Verbal Reasoning, Psychology, English Literature, English Language, Media Studies, English skills
Available for Study Skills lessons in Western Cape
Igshaan M
Lentegeur, Cape Town
Teaches: Arabic, English as a foreign Language, Education Studies, Afrikaans, Study Skills, Economic and Social History, Sociology, History, Psychology, Verbal Reasoning, English skills, Business Studies, English Language
Available for Study Skills lessons in Western Cape
Renko W
Ravensmead, Cape Town
Teaches: Afrikaans, Linguistics, English Literature, Study Skills, English Language, Media Studies
Available for Study Skills lessons in Western Cape
Audrey M
Sea Point, Cape Town
Teaches: General Language courses, Spanish, French, Study Skills, General Studies
Available for Study Skills lessons in Western Cape
Other subjects offered in Western Cape
Find Study Skills tutors near Western Cape